Remember when I wrote "What My Hot Girl Summer Taught Me" last year?
How a doctor told me I was having an allergic reaction of some sort when I started seeing bumps on my lips?
Welp, that wasn't the case after all. I wasn't ready to share when I first found out. But being in the house with your thoughts is a powerful thing. 
*Note: There's a difference between STIs and STDs, but, for the sake of this post, I'll be using them interchangeably.*
The Follow-Up
I had a follow-up appointment for non-STD tests with a different doctor about a month after that article was published. I still saw small bumps on my lips and was paranoid about what was happening to one of my favorite physical features.
When I checked-in, the receptionist told me I had to reschedule because the physician was called away at the last minute.
Annoyed, I asked, "Was this a last-minute schedule change?"
"No, it happened this morning. You should've gotten a call. What's your name?" she asked.
I told her my information while I struggled to stay calm. A few clicks on her keyboard later, she said, "Oh, you're not even scheduled in the system for an appointment today."
I looked at her with an "are you serious" face and proceeded to slightly lose my composure. "Can I speak to someone, please because this is ridiculous. There's no reason why I wasn't called earlier this morning about the rescheduling, so if I don't see someone at my scheduled appointment time, I'm causing a scene."
Promptly, a nurse came to the desk and asked, "What's the problem, Miss?"
The passive-aggressive (but mostly aggressive) tone jumped out, "I usually don't cause scenes, but I had a scheduled appointment today regarding some test results. If I don't see someone at my scheduled appointment time, I will kick, scream and be so loud I will cause a scene that's damn near WorldStar worthy."
Granted, that wasn't my finest moment. BUT, I got results.
The nurse and the receptionist worked together and realized it was a technical glitch, which made me remember that we were smack dap in the middle of Mercury Retrograde. So, they scheduled with a specialist that was available at my appointment time.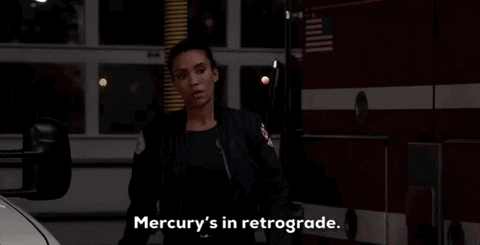 The Specialist
The specialist was a black woman (let's call her Dr. Nicole). She was compassionate, straight to the point and funny. You know, like that cool auntie you love, who knows her stuff and who you know not to play with when shit gets real?!
Dr. Nicole made me feel seen and heard when others passed what I was feeling off as allergies. She didn't judge me and allowed me to be openly upset about everything. After she finally got me to calm down and checked my lips, she took a culture sample from my throat to test for chlamydia and gonorrhea. I didn't know I could get tested for that orally much less that they offered it at that doctor's location.
She told me if anything came up, she would call me. A few days later, I get a call.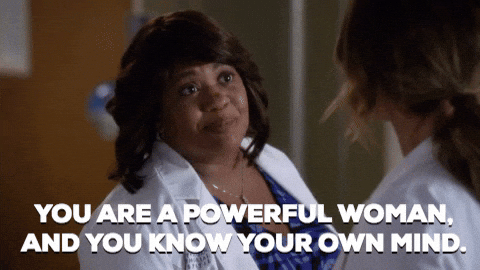 The Results
"Hi Chelsea, it's Dr. Nicole. I need you to come in. We found something," she said.
"Okay, no problem. Should I be worried?" I asked.
"No, nothing to worry about. Just make sure you don't kiss or give anyone oral sex."
"Um.. okay. I'm currently abstinent, so that won't be an issue. *laughs nervously*
"Okay, good. Come in when you can."
As soon as I had a day off from work, I went to see her. I was nervous but also excited because I'm finally getting some answers! After exchanging pleasantries, she said, "we found gonorrhea in your throat." Surprisingly, I laughed out loud. I'm assuming my laugh was a nervous reaction. I needed to get a shot, take medicine, and get retested to make sure that strain wasn't antibiotic-resistant.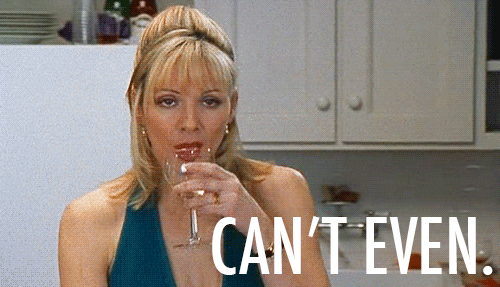 My Reaction
After having a bit more of a conversation with Dr. Nicole about my diagnosis, I felt relieved. But I also felt disconnected from my body. While gonorrhea is the first STI I contracted in my throat, it is my fourth in total. I had HPV in college, got chlamydia after messing around with Gabe, got trichomoniasis from Lamar, and now gonorrhea from Mr. MIA. You can read about my stories with Gabe and Lamar here.
It's now April 2020 and I still feel disconnected from my body. I don't feel sexy or desirable. I'm not even self-pleasuring anymore but that could also be from being on lockdown thanks to COVID-19.
While I'm optimistic about getting my sexy back, I'm not trying to force myself to get there. I've chosen to let my emotions run their course and gently explore my feelings around my body.
Since April is STD Awareness Month, (actually this year it's STD Awareness Week but same thing), I decided to share an update about My Hot Girl Summer experience.
Have you ever had to threaten to cause a scene in public to get results (please tell me I'm not the only one lol)? Also, have you ever had an oral STI test done? How was your experience? Comment below.